The 2.6 Challenge can be any activity you like – from running 2.6 miles to holding an online workout with 26 of your friends.​
Whatever your age or ability, you can take part. After all, we're not looking for superheroes. We're looking for Home Heroes.​
Use the form below to register your 2.6 Challenge with us to see it displayed on this page.
Body Blitz
Eve Simmons
Will be doing 12 rounds of three minutes each, exercises that targets fat around the belly, thighs, arms and hips.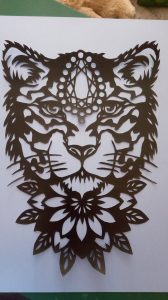 26 Papercuts in 26 Days
Donna Trett
I cut 26 designs out of paper over 26 consecutive days.
Keep Fit Challenge
Cameron Carruther-webster
Various Keep fit activities. 26 of Each
x26 a day
Georgie Davis
Georgie is going to do
x26 star jumps
x26 stais clims
x26 tidy things in my room
Waterballon Faceplant
Lee Gibbons
On the 26th April, I will take 26 water balloons to the face to raise money for ASD Helping Hands. I hope it's still warm!
Guitar Hero
Michael Molden
I will be writing 2 new songs and learning to play 6 songs on my guitar
Support these Challenges today
Use the button below to donate
Want to take on a challenge yourself? Fill out the form below to be added to our list