Our Live Chat service is open
Due to the current restrictions in place round Covid-19 we are unable to run any of our Face to Face sessions, including our Family Support service.
Until this is over we are offering a Live chat service where you can talk directly to one of our highly trained volunteers.If it is for advice or just to get something off of your chest, we are here to listen.
All our Volunteers are parents of children with Autism and co-morbid conditions, so we know how you're feeling and what you are going through.
The Live Chat service is available 10 am to 6 pm Monday - Saturday.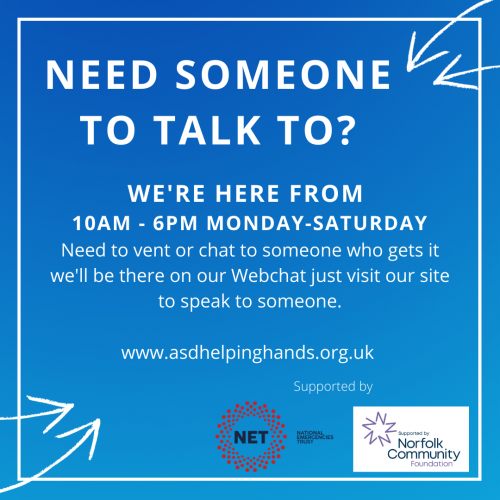 To Start a Live Chat just click on the speech bubble icon in the bottom right corner.