Autism is not a mental health problem. It's a developmental condition that affects how you see the world and how you interact with other people.
Just like anyone else, autistic people can have good mental health. However, people with autism do often experience mental health problems. According to Autistica, seven out of ten autistic people have a mental health condition such as anxiety, depression, ADHD or OCD.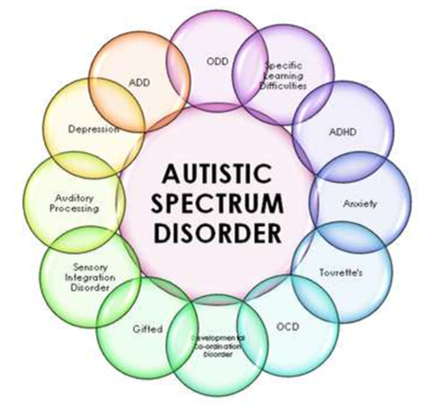 When someone has both Mental Health conditions and Autism you may hear the term Co-Morbidity.
This just means that the person has two or more conditions that affect how they interact with the world and the different difficulties that they experience.
"I have experienced services that treat mental health and autism as completely separate issues and both services seem fearful of people with the other condition."
Mind has developed a guide for practitioners and providers to help those with Autism and Mental Health Conditions: Supporting people living with autism spectrum disorder and mental health problems
Autistica has also developed a guide for those with Autism to support their mental health: A guide to looking after your mental health
OKRehab is an organisation that supports those dealing with addiction and offers several services across the UK.