Hi All,
It's seems forever since we have seen face to face but with the sun shining and the outlook positive that's the stance I am going to take today, hopefully we are through the worst of it.
We have been contacted by alot of you asking about our support groups and when they are going to open again seeing as we haven't seen alot of you since April 2020- seems so long ago now.
We want to get our groups up and running again as soon as possible as we know a lot of your rely on these groups for support from other parents and a place you can go and not worry about your children being judged and we want that for you aswell.
Over the past 14 months we have had some conversations with our venues and have unfortunatly we will not be able to use many of them for our upcoming groups. So this is our first barrier, finding new and suitable venues (not as easy as it sounds) there are lots of things we need to consider but paramountly the safety of you and your children.
The 'Cunning' Plan
With the threat of Covid-19 still around we have to ensure that our groups can run safely, so we have come up with a 'cunning' plan.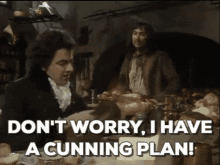 In July, we aim to hold two groups in Dereham to test out our Covid-19 safety plan and risk assessments on the 17th and 31st . Why Dereham to ask?
We have 4 support groups in total Norwich, Aylsham, Thetford and Dereham. Dereham is in the centre of all these groups being roughly 20-30 mins via car from our other locations. So we made this decision to give everyone as much chance as possible to attend.
Covid-19 restrictions
To ensure everyones saftey we have introduced some new systems in palce for these two trial groups.
You will be required to book online for these sessions.
We are required, by law, to reduce numbers to these sessions in order to stop the spread. Our groups will be limited to 20 attendees. This includes both Adults and Children. You will need to book online for these places and payment will need to be made while booking. Due to the increase in costs to us to manage the Covid-19 restrictions we have had to increase the price to £3.00 per person from £5.00 per family . If you do not book online you will not be allowed to attend.
If there are any issues with booking and paying online please contact me at lee.gibbons@asdhelpinghands.org.uk

You will be required to fill out our Covid-19 attendance form
In order to comply and assist with the NHS Track and Trace service you will need to provide the First and Last names of everyone attending in your party. You will also be asked to supply your phone number and name on entry.These will be kept secure and processed in line with our data protection policy and be used for no other purposes.

Before you allowed to enter the group you will need to confirm that you do not have any of the following symptons:
-a new persistent cough
-a high tempature of over 37 °C
-a recent change or loss to their sense of Taste or Smell

During the group you will need to comply with the following guideline
– Wear face coverings when inside (except for those with exemptions)
– Where possible maintain a social distance of 1 meter from those not in your party.
-Sanitise your hands before entering the building
-Regularly wash your hands especially before and after touching any equipment, toys or cutlery/mugs

If you develop any symptons of Covid-19 or recieve a positive test you must inform us immediatly via email to lee.gibbons@asdhelpinghands.org.uk
We are meeting with the orginisors of the Dereham Venue on the 9th June so will hopefully have some more news for you then and we will let you know how to book as soon as possible. We hope to have all our groups back up and running come September 2021
Onwards and upwards
After last year we weren't able to hold any of our Summer activities, we are happy to say that this is not the case this year! We are now in the process of organising days out throughout August for you, your families and Friends.
Details of these will be released in the coming weeks and can be found here. Why not become a supporter and get discounts and early bird tickets on all our acitivties?
We are so happy to be back up and running and can't wait to see you all again!
Stay Safe and Well,

Lee Gibbons
Operations Manager
ASD Helping Hands